About the Facility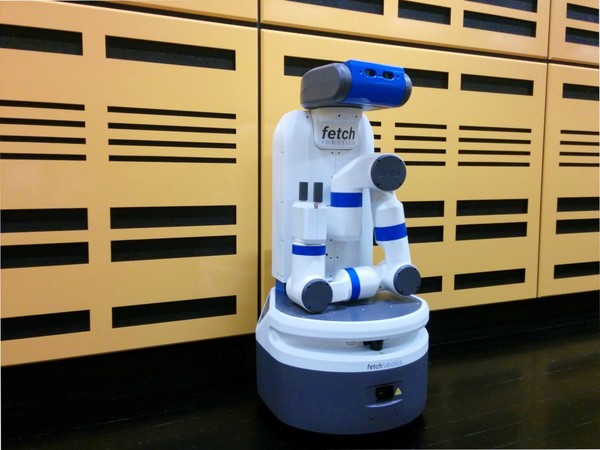 A state-of-the-art facility for studying and evaluating Human-Robot Interaction across the disciplines of robotics, psychology, and interactive media arts with applications throughout health and medicine.
The Facility's experimental space is framed with a metal structure covered with modular acoustic panels and acoustic ceiling tiles which support and partially conceal the sensors. Software combines and interprets sensor measurements to produce streams of time-stamped data that can then selectively be used in real time to control robotic devices, and/or logged to computer disk. This capability supports a wide variety of multidisciplinary experimentation in human–robot interaction. There are no comparable facilities for HRI research worldwide.
The Facility can support markerless sensing of human movement; studies of user interaction with technological devices, and interpretation of human intent and affect; improving the quality of everyday life activities of people with impairments using robotics technology; robot learning and cognitive reasoning in HRI; planning, action, and safety in cooperative human–robot activity; and the evaluation of robot design for HRI.